Do you know how to calculate what you are worth to your customers?
Most salespeople don't. Listen in as I interview Dale Furtwengler to help you figure it out.
In his career as a CFO and 30 years consulting with business owners and sales teams, Dale has a clear message on how you can get very clear on what you are worth to your customers
Much of our struggle to ask customers to pay for our value as a salesperson is due to confidence. Learning how to come up with real numbers is critical for you to gain true confidence in what you should be charging.
Interview Highlights:
4:30 – If you are better than your competition, then why do you have to be the same or lower price than them?
7:10 – The 5-step process you need to go through to charge what you are worth
17:35 – Bundling, pricing…..Selling Down versus Selling Up. Which is right?
24:20 – The connection between a Price Buyer being a Price Seller. Is there a link between your selling style and your buying style?
For more information or to contact Dale Furtwengler: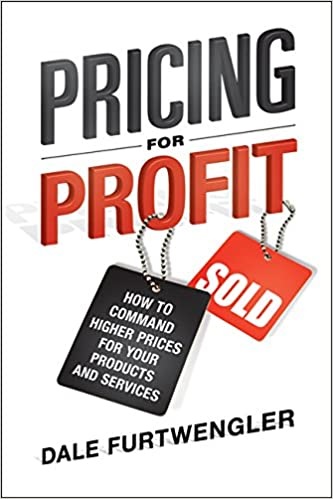 Email: Dale@Furtwengler.com
Phone: 314-707-3771
His book. "Pricing for Profit" is available on Amazon
Podcast: Play in new window | Download