The Agriculture Sales Training Workshop
that Takes Your Team to the Next Level
Taking them from Ag Salesperson to Skilled Salesperson to A Trusted Advisor
Customized training for your Ag Sales Team in your geography.
Does your Ag Sales team Struggle with…
Without the skills, guidance, and tools your team needs to land sales successfully, they will…
You don't have to reinvent the wheel for your sales team to be successful. My sales training workshops give your Ag sales team the tools, skills, confidence, and encouragement to become a trusted advisor and resource for their customers. 
Selling to farmers, livestock producers, and Agribusiness is not the same as other industries.  The Agriculture Industry has its own world.  Even between, Agronomy sales, Feed sales, Grain sales, Ag Equipment sales, and Agribusiness Service Sales, there is a tremendous difference in each of their approaches.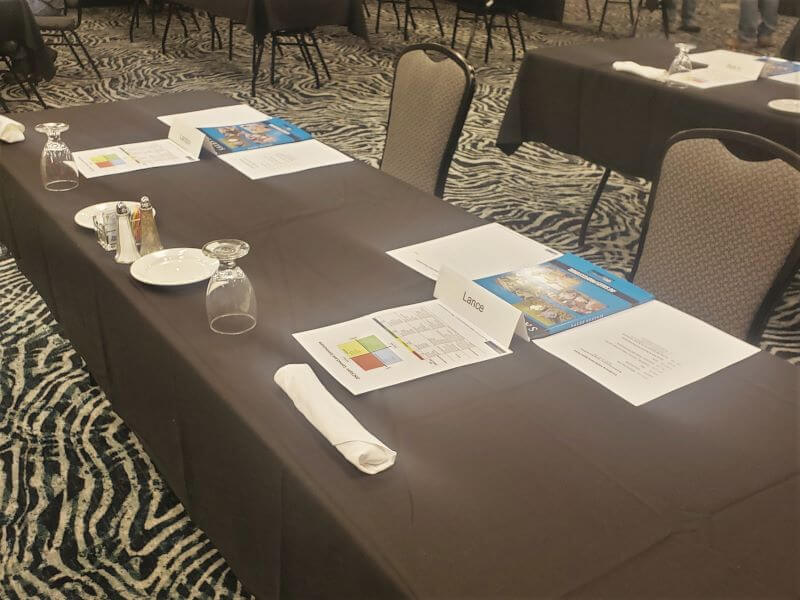 Employee and DISC assessments, and phone discussions to truly understand what it is they are struggling with and where they need the most help.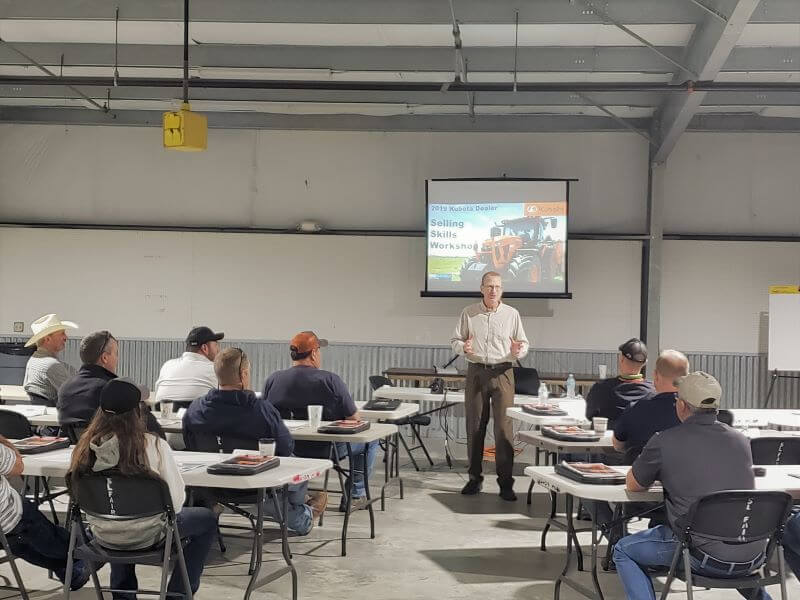 Customized Sales Training Workshop
Customized sales training to help your team become more confident to land more sales. The trainings can include but aren't limited to: all five selling skills, territory management skills, time management skills, and developing their personal brand.
Following the workshop, your employees have the chance to have a phone call with me to ask any questions they might have, or talk to me about any barriers they might be running into.
What will your team learn?
Sales Training Curriculum
Selling skills customized to your market in your geography

Territory management

Organizational Skills: tracking prospects, customers, using CRM (customer relationship management) to sell more and stay organized.
Time management for the sales person who works from home

Developing and expanding your personal brand

Using customer segmentation to focus efforts on the right prospects and customers
Book a call with me, and let's talk about the needs of your sales team.
Determine the needs of your sales team through online assessments and discussions with you and key members of your team.
Facilitate a custom sales training program, so your team can close more sales with confidence.
Want a Sample? Watch a Lesson
What My Clients are saying:
Greg, your training was just what this team needed. Many have been selling for years and some are brand new. I got great feedback from all of them on the training and even the role-play exercises. Thank you again, and I can't wait for them to implement the material!
VP Sales, Ag Equipment Mfg.
In my 25 years, I've been through a lot of sales trainings and this was by far the best! Very connected to our new and senior sales team members. Greg did a great job!
National Sales Manager, Feed Company
Greg, we owe you a big thank you – We ended the year with more volume than anyone would have ever dreamed possible! It's very encouraging, thank you very much!! You have done a great job and looking forward to continuing to see you work wonders with our team.
Sales Leader, Ag Lending Team