How a proactive HR resource can shape your company for success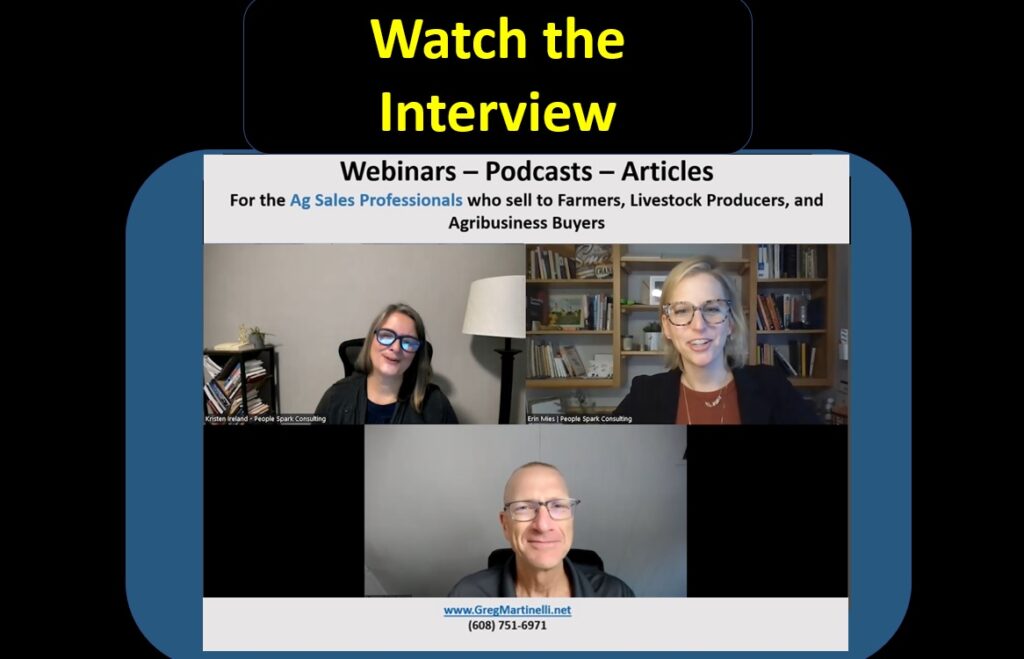 People Spark joins us today for insight on how to use your HR (human resources) department to build the culture you want, retain more of your employees, and be more profitable. As the title says, HR is more than just paperwork. In many companies that Erin and Kristen work with, there is no HR department. Or possibly one person has been designated as the HR person. In this video/podcast episode, we shed some light on how to make better use of the HR department.
Timeline and Topics
00:30 – One tip for HR departments to be more effective in their role
03:04 – Key areas you help with; companies without an HR department and Ag manager development
08:02 – HR's role in company culture
17:10 – Difficult or toxic employee when shaping company culture
21:05 – Working in circles….who is reporting to who? And Who is selling who?
24:01 – Retention issues and the cost of turnover
32:45 – The dilemma "Anybody is better than nobody" the difficulty of finding employees
34:03 – How to be 30X40 times more effective in your use of timely and positive feedback
38:30 – Discussion on using 360 feedback with your team
45:20 – Why did you start People Spark?
–
To Learn More and Connect with Erin and Kristen from People Spark
Website: PeopleSparkConsulting.com
Email: Kristen Ireland – kristen@peoplesparkconsulting.com
Erin Mies – erin@peoplesparkconsulting.com
For a more in-depth understanding of today's topics,
Go to: https://mailchi.mp/d357231d3429/the-podcast-for-the-ag-sales-professional
Listen to the interview
Podcast: Play in new window | Download