Listen or watch my interview with Alyx Selsmeyer
Join us as we discuss Alyx's agribusiness career from Wisconsin dairy farm kid to selling tractors and equipment in the US and Australia.
How she made the big decision early in her career to journey to Australia and cover a very large and diverse market in Australia and New Zealand.
This includes getting a truck driver's license to drive a Semi "Road Train" That's three semi beds behind the cab. That's one way to complete the sale on a piece of equipment.
To see more about her journey in agribusiness, Alyx can be found @AussieAlyx on Instagram, Twitter, and YouTube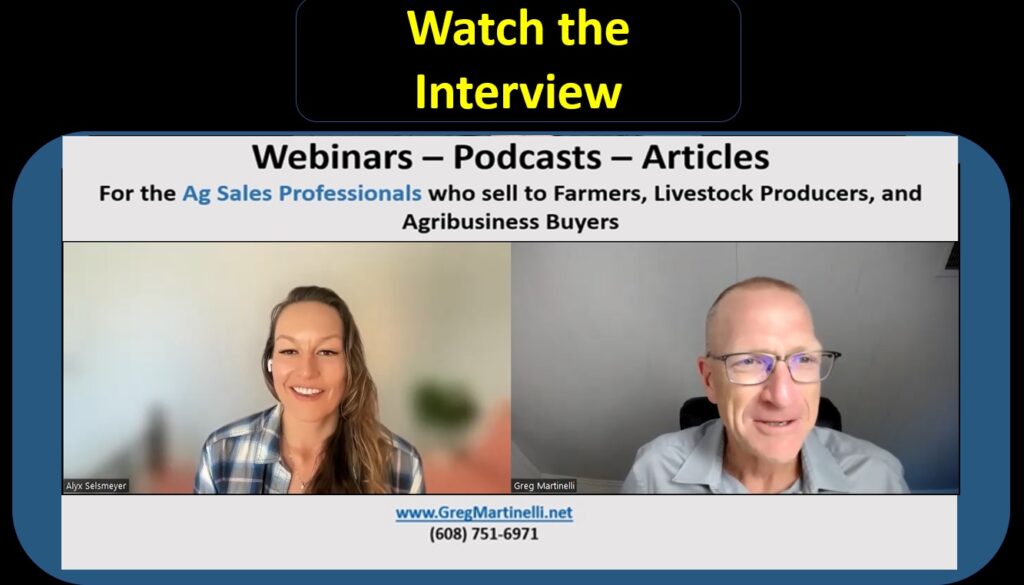 You can also listen as a podcast below or find it on Spotify, Apple, or wherever you listen to podcasts.
Podcast: Play in new window | Download