Sales Complacency
Good enough is never good enough in sales
Every year, you will lose 5, 10, 15, 20% of your customers!    You put in the correct number for your company or territory.  Either way, suffice it to say you will lose customers every year.  They retire, pass away, switch to a competitor, or stop raising the crop/livestock your product is for.  Pick your reason, but customers leave us. 
That's why complacency will eventually bring down your territory.  Said another way, there is no tenure in sales.  Tenure normally refers to when a professor is granted a job for life because they have been there for ten years.  In sales, we never get that with our customers.  We are only granted a sale because we add value to our customer.  The minute our customer doesn't see that value, the selling relationship is over.  Maybe not that day, but soon our customer will stop spending money with us if they don't perceive a value.
Signs of complacency
Overcoming Complacency
  Listen in as we discover the classic signs of complacency you might have and how to overcome them!
If this podcast helped you on your journey to being more effective in your selling, I ask you to share it with those who might also benefit from it.
Sign up for my weekly blog and podcast using the links on this page
As a final request, take a look at the newest book on the market written specifically for you!
   A Season for Sales:  Your Guide to Ag Sales Success 
The only book written specifically for the Ag Sales Professional, by an Ag Sales Professional!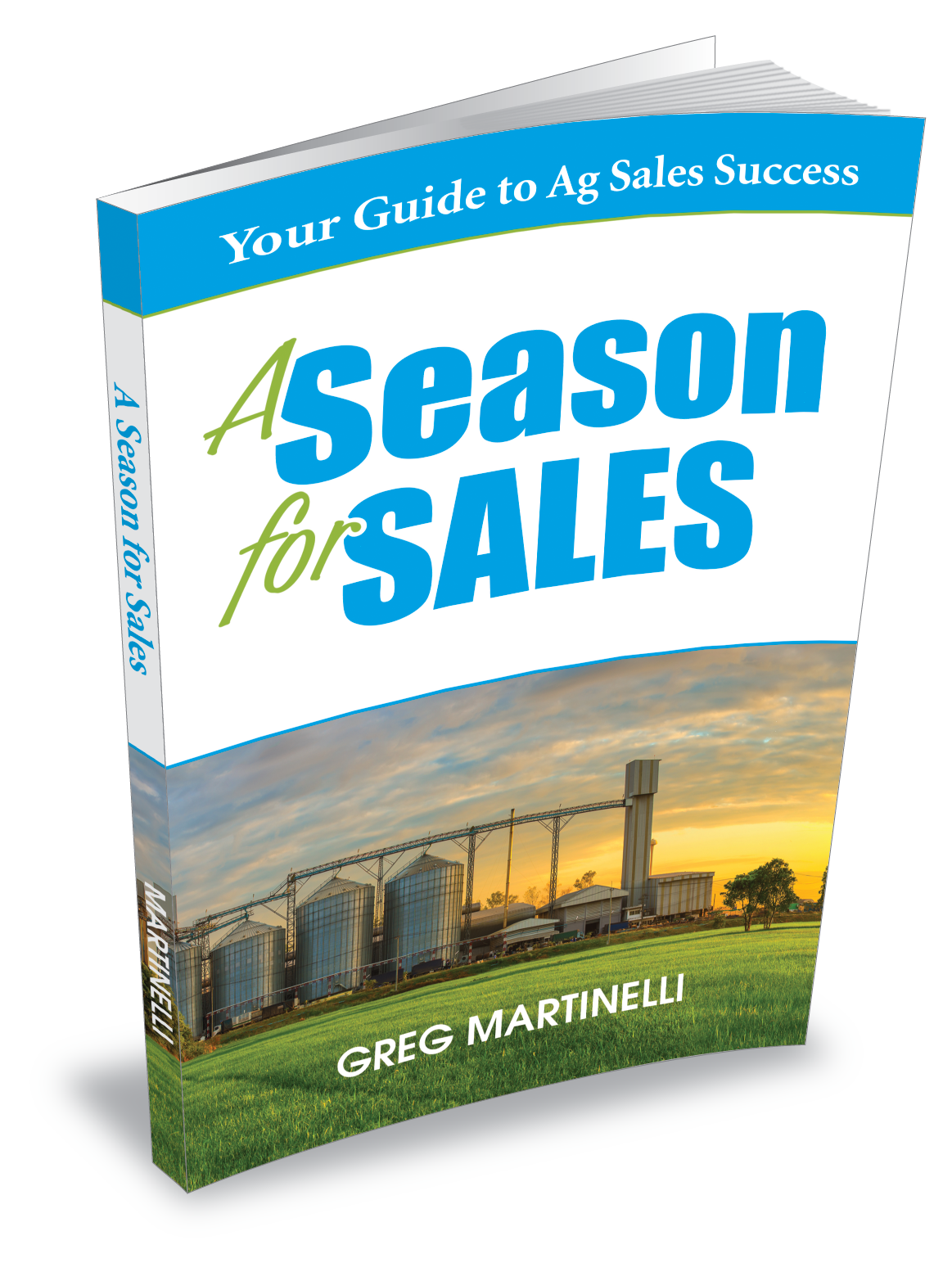 Podcast: Play in new window | Download